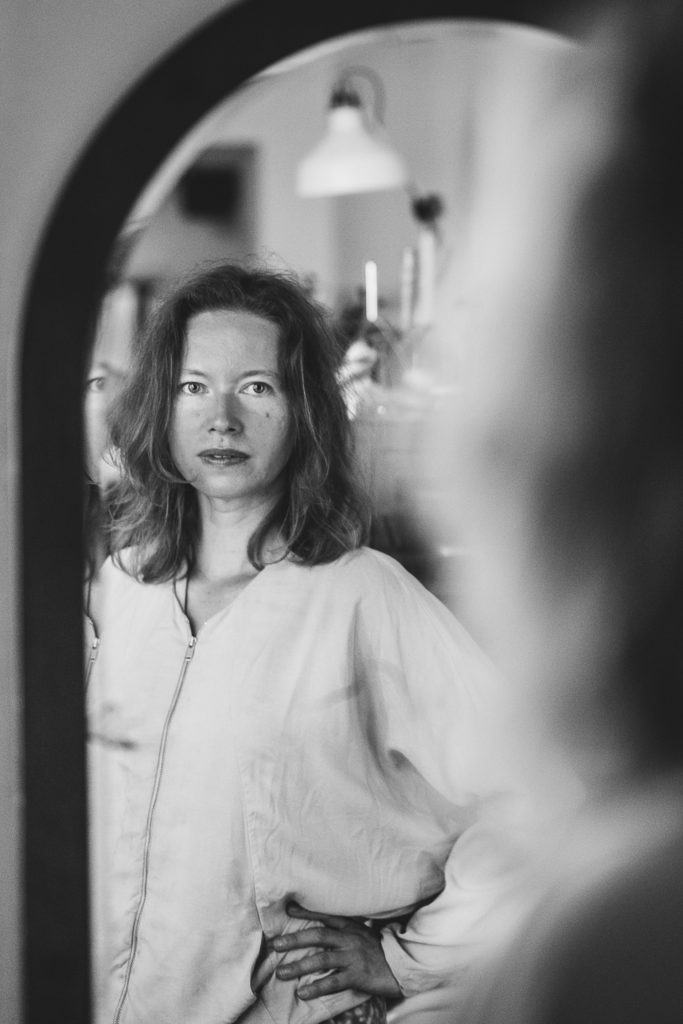 1977 born in Losenstein an der Enns, Austria
1999-2004 studies of graphic art at the Academy of Fine Arts Vienna, with Prof. Hubert Schmalix and Prof. Franz Graf
-> 1999-2001 'Meisterschule' Hubert Schmalix
-> 2001-2004 'Meisterschule' Franz Graf
-> 2002-2003 Erasmus scholarship: Akademia Sztuk Pięknych im. Jana Matejki w Krakowie, with Prof. Kraków
Lived and worked in Liverpool, Berlin and Kraków. Currently residing in Vienna.
The obsession of women is the starting point, driving force, surface and face of investigating identity. Partial materialization, nothing laid down, is sought after here. Flowing inwardness is expressed in portrait or scene, modeled after a hybrid, ever changing, never fully materialized definition of the ego. This necessarily leads to mistrust of the ultimate form, allowing itself to be positioned at the other end of the spectrum of a self-staging burdened with meaning.
Sad celebrity bodies, summoned, unknown goddesses, smiling, the morbid airiness of It-Girls all serve as a screen for desire, longing and being lost in an undefined space. The visualization of unease. The shame in the face of the impertinence of having been thrown into a state of being.
Eye candy, seduction, undressing – the picture detail zooms into intimacy, a compelled closeness, but the manner of painting refuses to be conceived – never is the sum of it all in focus at the same time; the focus is usually aimed at the face.
Volatility, evaporation, the diluted manner of painting without previous contouring, the (repeated and repeated re-) collection of the ego in the image correspond to the 'I', generating itself over and over again from its desires and fears. The ever recurring process of disintegration, of losing one's self and regaining it. Clarity as the fleeting, cruel or sweet gift herein is only given brief moments.
The line should be drawn fast, because only swiftness can force exposure and make the immediacy visible. The childlike poetic humor distances itself from the essentiality of the moment and foils the nakedness of the protagonists as bearers of the existential disaster of being.
Contact